beyounce is now becoming a moher for the first time. she is very excited. beyounce said that
That's not to say that it wasn't a carefully planned maneuver: "I put a lot of thought into how I wanted to unveil it. It was important to me that I was able to do it myself," Beyoncé explains. The orange Lanvin caftan she wore for the big moment was the last of an epic near-70 gowns she considered. "I was extremely nervous. It was the toughest red carpet I ever did.
"I didn't want a crazy picture or gossip story to break the news," she continues, "so I decided to say nothing and proudly show my baby bump. I felt it was more powerful to see the love and enthusiasm as opposed to saying anything."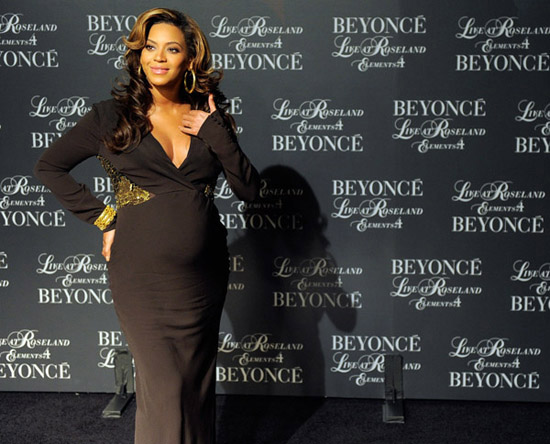 That love and enthusiasm were fully in evidence as Beyoncé hit New York Fashion Week in September with her little sister, Solange. Forget the clothes on display, "Babyoncé" was in the house—front and center under a belted gold sequined wrap dress. After causing a flash mob of fans at J. Crew, the Beyoncé caravan made its way to the front rows of Vera Wang and Rodarte.
"This morning, I woke up and I was like, 'Really? A fashion show?' But I wanted to spend time with my sister," Beyoncé says afterward. She is glowing from head to toe following a vacation in Venice with her husband, Jay-Z, to celebrate her 30th birthday—all golden skin, honey-blonde-streaked hair, and a bright smile glossed a tawny hue.
She is reveling in the chance to seek out pieces to complement her new figure and is even at work on a maternity collection to add to the House of Deréon line she produces with her mother, Tina Knowles. "All I see now are clothes that are flattering on a pregnant woman," she says. "It's been so exciting for me! I love figuring out designs that still make me feel edgy and sexy while pregnant. Flowy fabrics are always flattering," she says, "but I still rock my stilettos.
"I've had so much fun with fashion over the months," she adds. "I have been pregnant through every event I've done, from the
Billboard
Awards to Glastonbury." It helps that her toned curves are still perfectly intact. No Empire waists here: Her maternity wear so far has featured a skin-revealing bodysuit made of metallic string that she wore to the
Billboard
Music Awards and a gold sequined jacket over the tiniest of black briefs that she rocked at the Glastonbury festival. She's not slowing down her dance moves either, or her trademark hair whipping, which never seems to disturb a strand. "I'm not sure it looks perfect after two hours on stage," she says, laughing, "but the fans I use to keep cool also do double duty for my hair."